Jan Jelinek:
Do you know Otahiti?
Tracklist:
A1. Live at Frameworks, Munich 2012 (08:17)
A2. Live at AvantJazz, Barcelona 2012 (09:23)
B1. Do you know Otahiti? (06:17)
B2. TOton (05:28)
Jan Jelinek:
Do you know Otahiti?
Faitiche is delighted to present Jan Jelinek's Do you know Otahiti?. This Mini-LP is the third of four vinyl compilations that bring together a highly diverse range of Jelinek's works - including commissioned pieces, live recordings, collaborations with other musicians, as well as unreleased material from the past five years.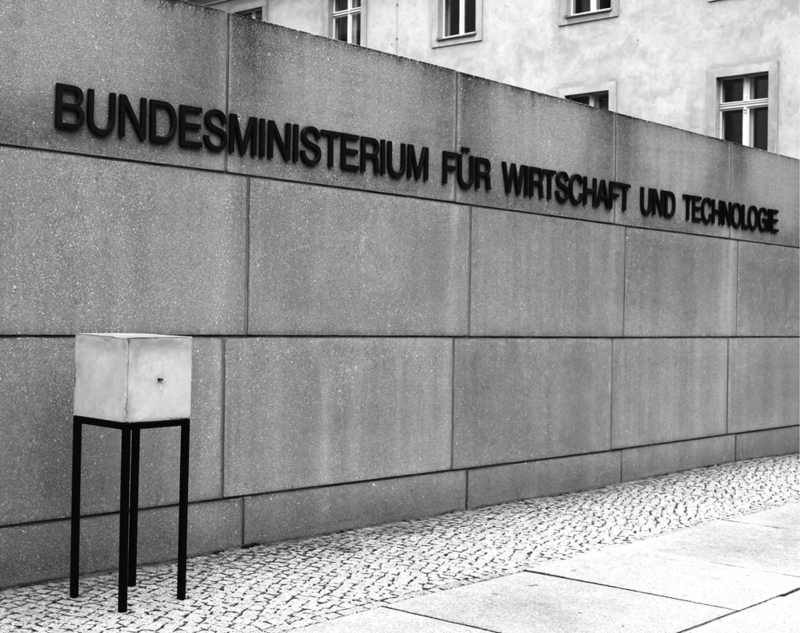 Temple of Faitiche - USB Kubus

Side A:
Both titles are live recordings of Japanese vibraphone player Masayoshi Fujita together with Jan Jelinek. Since the release of their collaborative album Bird, Lake, Objects (faitiche03, 2010), the duo have played numerous improvised concerts. Live at Frameworks was recorded in Munich on March 24th, 2012 at the Frameworks Festival, while Live at AvantJazz was recorded during the AvantJazz at CaixaForum concert series in Barcelona on August 22nd, 2012.

Side B:
Do you know Otahiti? is a twofold collage; it combines unreleased material with fragments taken from Kennen Sie Otahiti?, a radio collage produced for SWR Radio in 2012 on the theme of fictional and real travelogues. TOton is a previously unreleased track from 2009.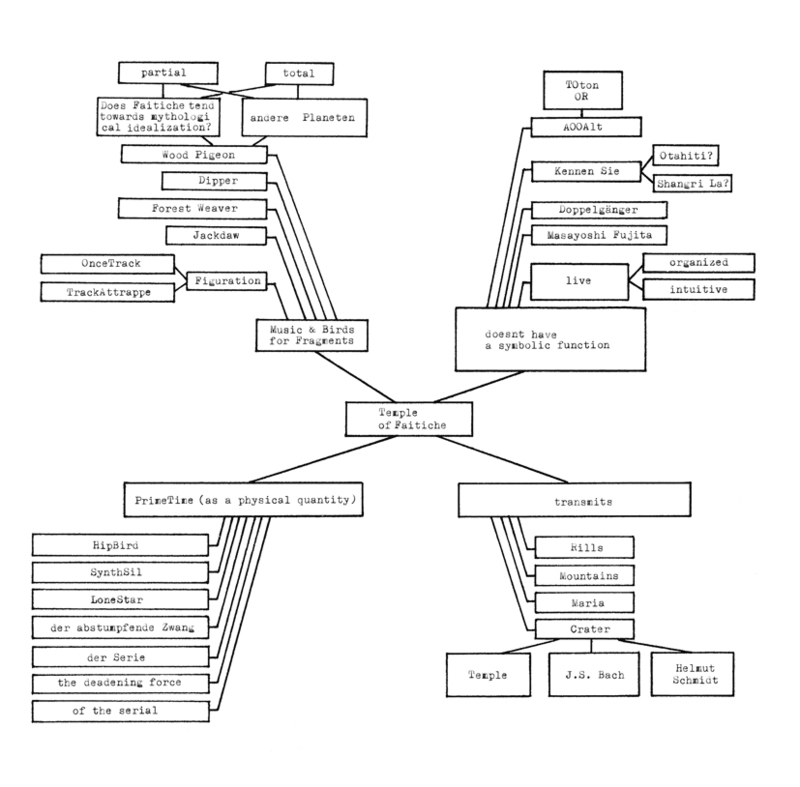 Print "Temple of Faitiche", front (31cm x 31cm)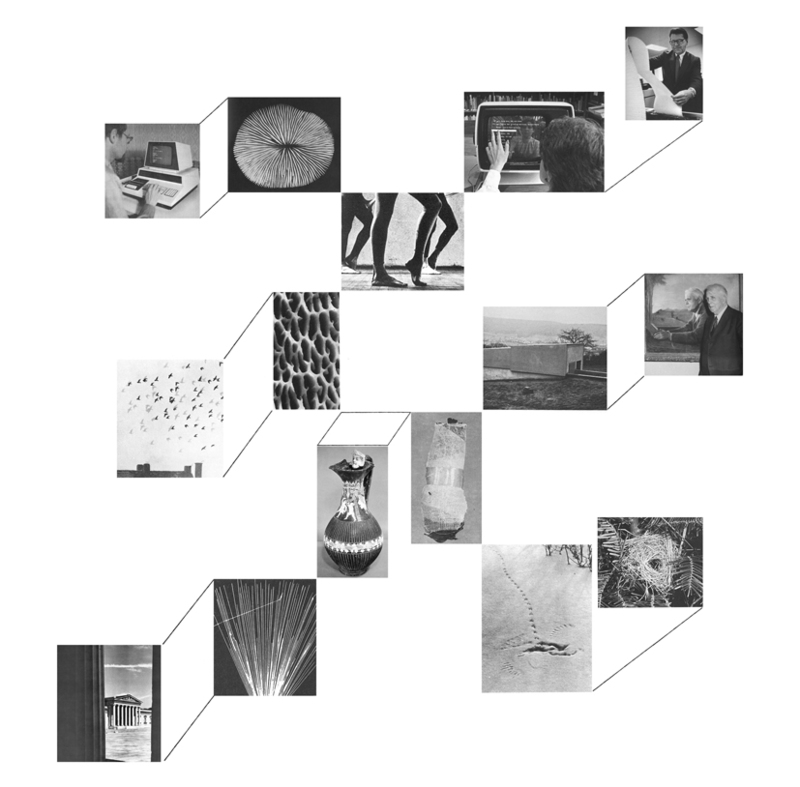 Print "Temple of Faitiche", back (31cm x 31cm)
The series of compilations will culminate in the release of a vinyl collectors box and booklet. The digital release will be no less of a monumental gesture: a limited edition of USB concrete blocks will house the MP3 versions of Jelinek's work. It is planned to install the data storage devices – each measuring approximately .125 cubic Meters – to be freely accessible in music shops and other public spaces.
LP (sleeve with hole, inside/out) / also available: Temple Vinyl Box, includes Faitiche08, 09, 10 & 11. Mastering by Rashad Becker, artwork by Jan Jelinek. Do you know Otahiti? & TOton written and produced by Jan Jelinek, copyright control.