Nikolaienko:
Rings
Tracklist:

A1. Ambianta IV (08:26)
A2. Ambianta V (03:21)
A3. Uomo Di Mondo (02:02)
A4. Mirrorage (01:44)
A5. Waves Build Beach (02:08)
A6. Hidden Track (02:08)
B1. Ambianta I (05:01)
B2. Two Rings (03:02)
B3. Ambianta III (04:02)
B4. Well-Degraded (02:52)
B5. Ambianta II (03:23)
Nikolaienko:
Rings
Fortunately for us, Dmytro Nikolaienko agreed to open up the jewellery boxes of his tape-loop archive for his debut album on Faitiche. What came to light was a collection of dreamy glittering gems, masterfully presented using the compositional possibilities of analogue tape machines. Some may consider a tape machine to be limited as a musical instrument, but Rings makes a convincing case with its sure-handed use of the available parameters – moving tape over the tape head mechanically and manually, cutting loops, manipulating timbre and creating noise by means of saturation. The results are eleven blurred, repetitive, rhythmic patterns that can be understood as an intervention against digital precision, as mechanical irregularities and background noise become musical events.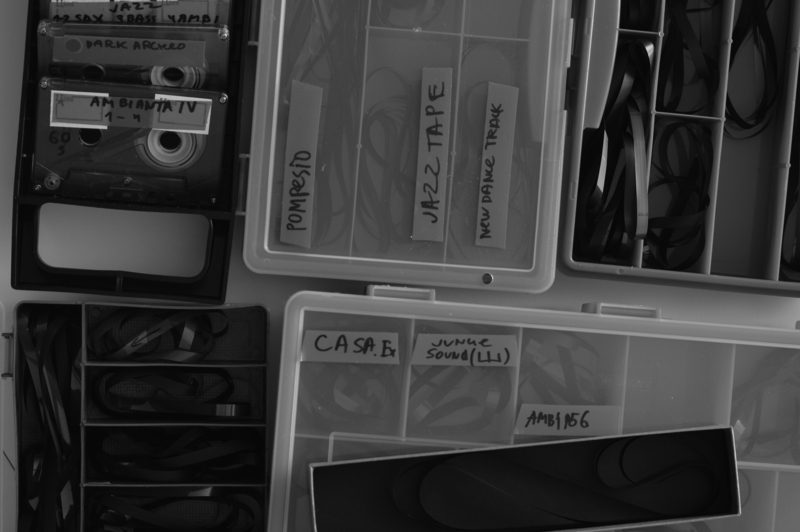 Nikolaienko's tape loop archive, photo by D. Nikolaienko

For those familiar with Nikolaienko's work, his nostalgic approach here will come as no surprise: born in Ukraine and now based in Estonia, he has chosen a historical medium (that has been enjoying a renaissance for some years now) to record historical-sounding sequences. The way he manages his own back catalogue is similarly archival, documenting the chronology of his tape loops in such a way as to leave no doubt as to their advanced age. And then there are his two wonderful labels Muscut and Shukai, the latter being an archival project releasing electroacoustic obscurities from the Soviet past.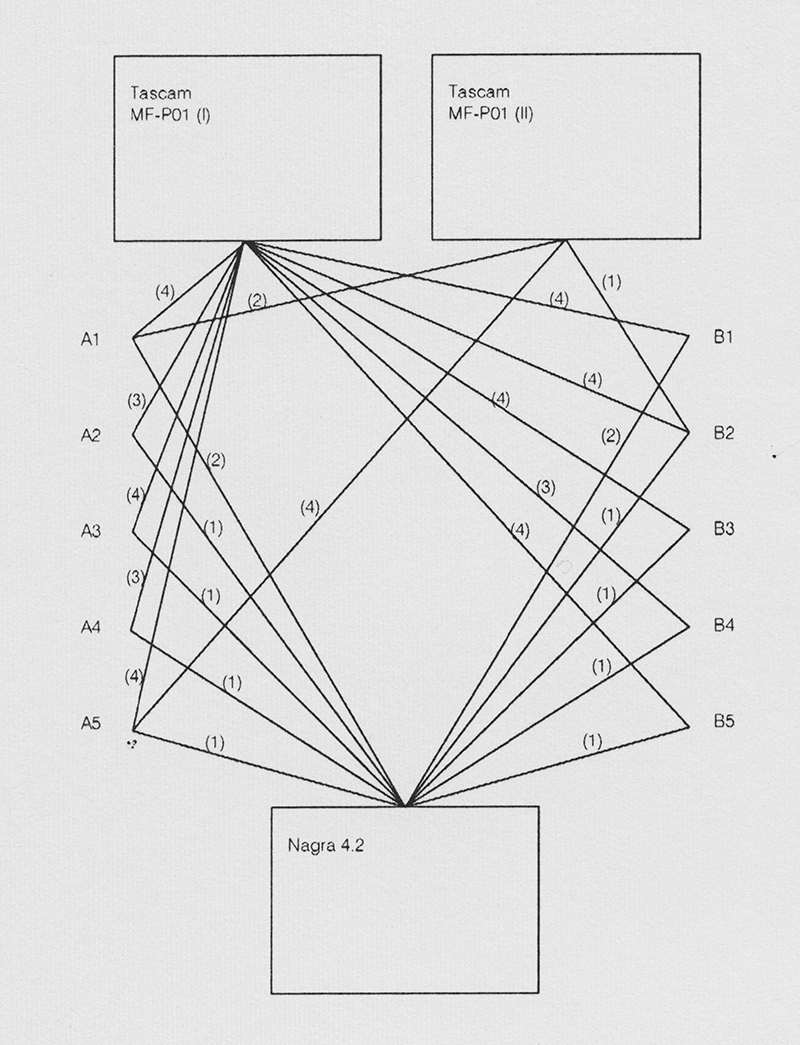 Diagram for Rings by D. Nikolaienko

Written and produced by Dmytro Nikolaienko, Kyiv & Tallinn, 2016-2020.
Photos by Dmytro Nikolaienko
Mastering by Giuseppe Ielasi
Design by Tim Tetzner