Jan Jelinek:
Temple of Faitiche - Concrete Cube / Vinyl Box
2008-2013. faitiche is five.
On the occasion of the label anniversary, Faitiche presents Jan Jelinek's Temple Vinylbox (faitiche08-11). The box set includes four mini-LPs and brings together various strands of Jelinek's output. This includes works commissioned by museums and archives (Cosmo Caixa – Barcelona, Cinesonic / Stichting Film & Media Festival – Amsterdam), music for dance choreography (Slvain Émard – Montreal), radio collages and radio plays (Ars Acustica, SWR Radio), as well as live recordings with Japanese vibraphone player Masayoshi Fujita.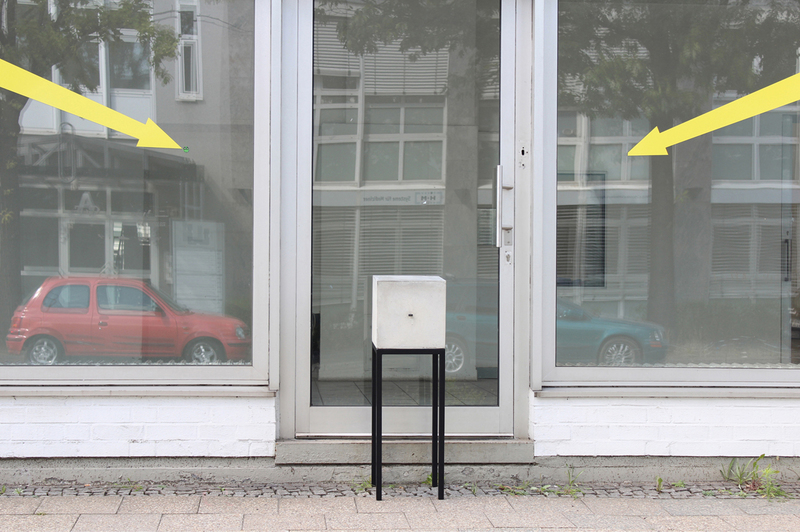 Temple does not include a download code. Why undermine the essential purpose of vinyl? Likewise, there is no CD version of this release either. The digital counterpart in this case is a USB concrete cube (Temple, size: 31 cm x 31 cm x 31 cm, weight: 70 kg) containing the WAV files of Jelinek's compilation.
The Temple concrete cube is contra-intuitive, defying the demands made of contemporary sound carriers. Decidedly not portable, it is in fact monumentally bound to location. The material manifestation of the audio files is strictly functional, containing neither additional information nor decoration. Only the front side is adorned with a protruding USB port that allows access to the data within. Data and carrier are connected permanently – readable and copyable, but not yet deletable. Information and medium are reconciled. The data contained herein is freely accessible to all. The only requirements are physical presence at the cube's location and a computer with a USB port (USB 1 & 2 compatible) that can be inserted into the cube. It is planned for Temple to be set up at a series of public spaces. The first of these will be the Laura Mars Gallery in Berlin (November 16th-30th, 2013).
Temple Vinylbox contains: 4 x 12inch vinyl, 1 x digital print (Temple of Faitiche/ 31cm x 31cm), 1 x DIN A5 digital print.