26.02.2014
The Exposures: Collage of digital passion
The Exposures: Collage Of Digital Passion (2002), Eastern Development 2005. Excerpt from the original linernotes:
"Originally intended to serve as a trailer soundtrack for the science programme Abenteuer Forschung (adventure research) to highlight the programme's special edition on 'sexuality and romance in digital postmodernism' the entire composition is based on a collage of countless of 'love' samples, all taken from the R'n'B genre. (...)"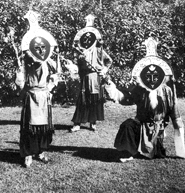 This image was originally uploaded for the old faitiche website in a different/smaller format.
The Exposures: Collage of digital passion, 2002