01.05.2014
Das Scheitern der bemannten Raumfahrt, radio play
Bayerischer Runfunk (BR2) broadcasts Dialoge zur Anthropologie, a radio play by Jan Jelinek, on May 2nd 2014. Please click here for more information.
Südwestrundfunk (SWR2) presents a new radio play by Jan Jelinek: Das Scheitern der bemannten Raumfahrt. First broadcast is on May 6th 2014 - the play will be also as download available. More information here.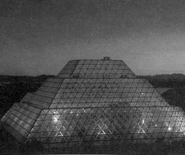 This image was originally uploaded for the old faitiche website in a different/smaller format.
Jan Jelinek: Das Scheitern der bemannten Raumfahrt (2nd excerpt), 2014