13.04.2022
LA Screen Memories
Jan Jelinek's audio/video collage LA Screen Memories is nominated for the MuVi-Awards at the 68th International Short Film Festival Oberhausen. Watch the film selection (and vote for the Audience Award) here.

On LA Screen Memories: video/audio collage by Jan Jelinek, 2022. Technical assistance by Karl Kliem. Total running time: 09:34 min
LA Screen Memories captures the sound of real locations in Downtown Los Angeles and confront them with their film history: Part 1 brings together 19 looped film scenes all shot at the 2nd and 3rd street tunnel - their soundtracks replaced by 19 field recordings from the same locations. The specific sound spectrums (tunnel acoustics) of the recordings have been amplified and emphasized. The result is a ghostly acoustical environment that reflects a blurred reality - and nothing but car traffic.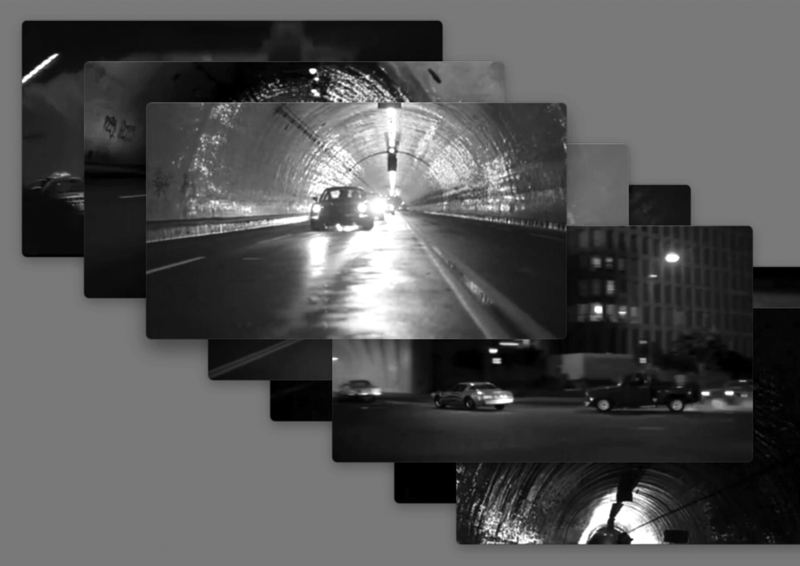 Jan Jelinek: LA Screen Memories (film still), 2022